Fear, Anxiety and Anguish

The word "emotion" does not correspond to anything concrete in the brain. It is simply a useful label for a set of subjective phenomena that all of us have experienced.
A useful label, just like the words "perception" and "memory", but one that does not refer to anything specific on the functional level. For example, there is no one system for perception in the brain, but there are several specific neuronal systems, such as the visual, auditory, and olfactory systems, each of which evolved to solve very specific problems that animals had to face.
The same is true for the various classes of emotions (fear, anger, disgust, etc.) which depend on various systems in the brain. The parts of the brain that make us feel fear and hence defend ourselves from danger are not the same ones that make us feel attachment and desire and hence drive us to reproduce.
| | |
| --- | --- |
| WHEN FEAR TAKES THE CONTROLS | |
The behaviours that human beings display when they are afraid are very similar from one individual to another, even in different cultures.
If something scares us - a sharp noise, for example - our first reaction is to stop what we were doing.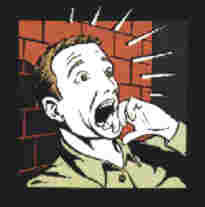 In general, we almost immediately turn toward the source of the noise and try to assess the actual danger that it represents. We do all of this very quickly, reflexively, without any conscious effort or will.
If the source of the noise seems to pose a real threat, we freeze in place and try to assess whether we can flee or hide.
Finally, if we come into direct contact with the source of the noise, and it turns out to be a genuine threat such as a bear, we have no choice but to fight, or in other words, to adopt an aggressive defensive behaviour to eliminate the threat or make it go away.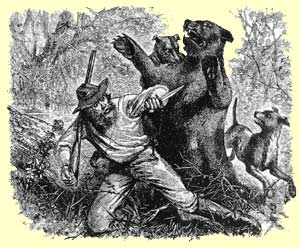 This sequence of behaviours triggered by fear is very common and produces the same physiological responses in all animals.
While the ultimate causes of our emotions (from an evolutionary standpoint) are related to our survival, the proximal causes (from the standpoint of our motivations) are more to evoke an emotional change in other people so that they will behave in a way that benefits us.